Post Written by Aspect County
Last month over 200 Mayfield pupils from Years 9 to 13 attended the school's annual careers evening, now into its fifth year. The girls had the opportunity to hear from speakers from over 20 different career areas, including an airline pilot, solicitor, editor, film and TV director, journalist and novelist, accountant, banker, sports therapist, a Westminster civil servant, physiotherapist, psychiatrist, GP, an A&E doctor, nurse, structural engineer, aerospace engineer, chartered surveyor, stage make-up artist and vet.
Many of the speakers were drawn from the School's alumnae community, and it was extremely empowering for the girls to hear about how they have risen to the top of their professions, in many cases in male dominated professions. The aim of the evening was to raise the girls' awareness about the wide range of career opportunities and to learn about the qualities, skills and qualifications each profession needs, so they can make informed choices about their futures. The speakers also highlighted the importance of resilience, flexibility, adaptability and hard work in achieving their goals, qualities Mayfield focuses on developing in their pupils to prepare them for the opportunities and challenges of a competitive and fast-paced 21st century employment market.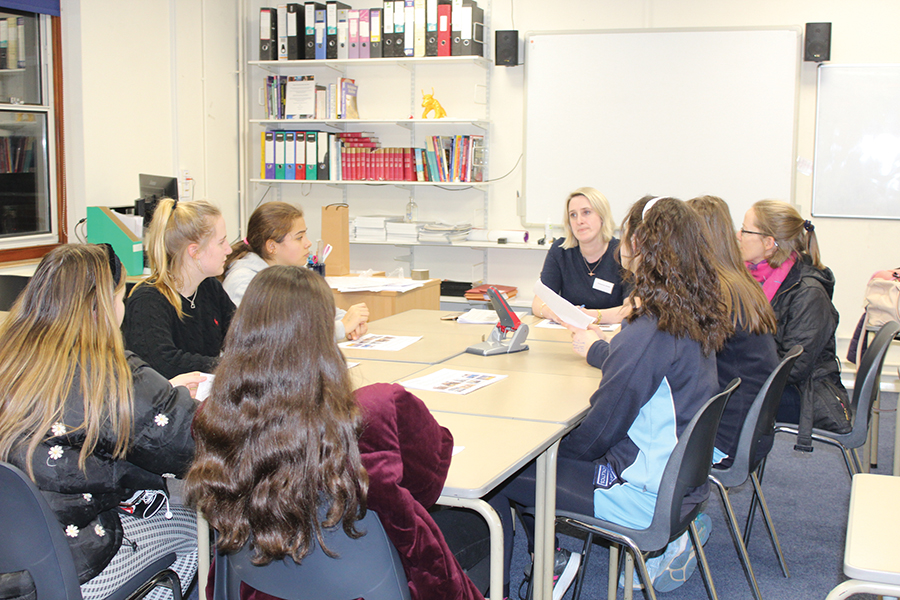 The Careers Evening is part of an overarching CEIAG (Careers Education, Information, Advice and Guidance) programme at Mayfield that includes formal careers lessons as part of the curriculum, 1:1 careers guidance interviews, and other employer-contact events such as the recent 'People Like Me' event for Year 8, part of a national programme aimed at encouraging girls to continue with STEM subjects post-GCSE.
Mary Whitlock (Year 11), who attended talks on Journalism, Civil Service (Westminster), Publishing and Museums said: "The talks were all very interesting and informative, and I really enjoyed hearing about careers I hadn't previously considered."
www.mayfieldgirls.org